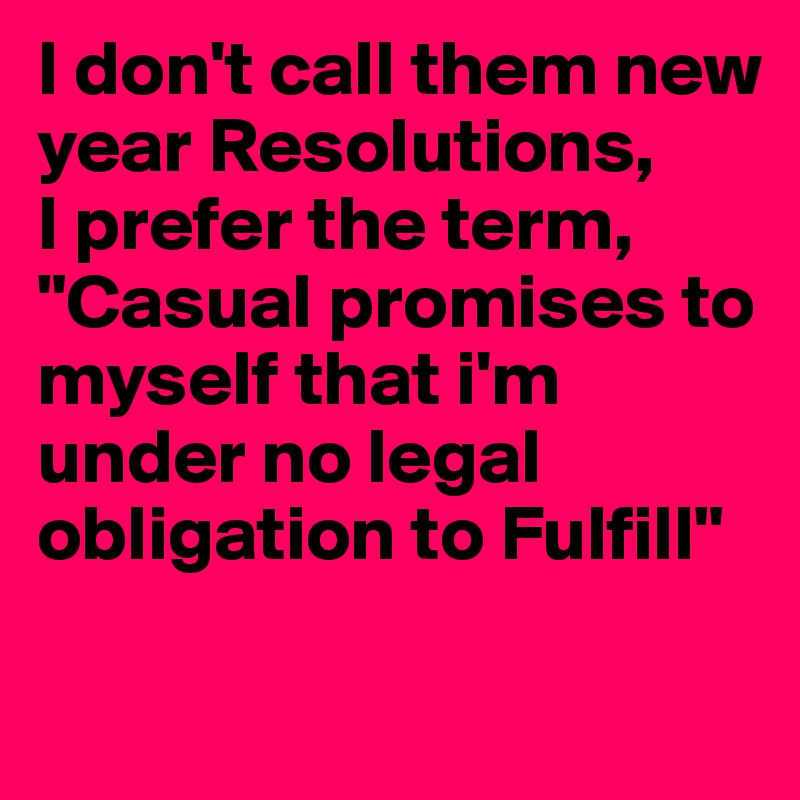 Today is January 1, otherwise known as New Year's Day, otherwise known as the BEGINNING OF A BRAND NEW YOU. Out with the old, in with the new! Let's be healthier, richer, prettier, on time, more organized! Let's buy new gym memberships and lots of veggies! Let's get up early and cook breakfast, then run a couple of miles, then go to work, come home, cook dinner, clean, walk the dog, do a load of laundry, work on that new project, go to bed, and then do it all again tomorrow! And the day after! And the day after! And…you get the point.  We make so many new resolutions and set so many new goals all with the intent to become a better person, and hey, there's nothing wrong with wanting to improve oneself, I'm all for it. In fact, I am always thinking of how I can improve myself which is why I have recently changed careers and am working on a second master's degree. HOWEVER…do we really have to change ourselves? Do we need to stop doing the things we love (sleeping in, eating cookies) in order to "be better"??  So often in creating New Year's Resolutions, we commit to taking away what makes us happy, what makes us who we are.
I believe we should ADD to who we are, not take away from who we are. If you want to make changes in your lifestyle, fine, by all means do it. Make healthier choices and exercise, but please do not set unreasonable goals.  Take baby steps – little changes add up! Don't take on so much that it feels overwhelming, and you quit after a week or even a day. Take small positive steps that you can live with and that make you happy!! I propose that we DUMP NEW YEARS RESOLUTIONS  and instead focus on the tiny things we can change. New years resolutions seem to suggest a BIG LIFE CHANGE. Which is great if that's what you want, but do it incrementally!
When I left teaching, I thought I would automatically be able to step into my new career in some sort of mid-level position. I was just going to jump in and take control of my new life because in my mind, I declared it!! Then I figured out that life doesn't operate on what I want just because I want it! Instead, I'm going in from the bottom up, and I am loving my job! While it's not glamorous, I'm learning so much that will help me later as I do grow.
Here's a site for some further ideas:  https://daringtolivefully.com/new-year-resolutions
While I haven't had a chance to fully review it, I think it has some great ideas!
Cheers to a New Year while keeping the "old" you!!!
Nicole